Move Atex series
Bring mobile payment in petrol station environment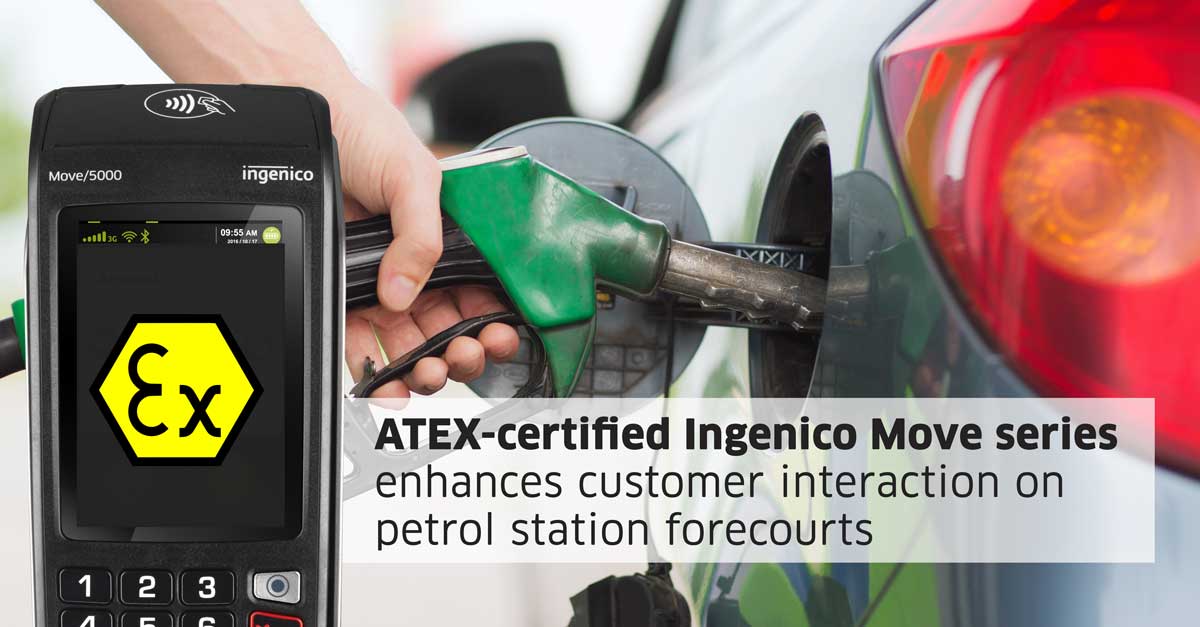 Security

Smartcard

Magstripe

Contactless

Color display

Connectivity
Support mobile payment in Potentially Explosive atmospheres with an ATEX-certified POS terminal
Optimize revenue opportunities with 24/7 connectivity
Combine portability and security for the best consumer experience
All payment options
In addition to EMV Chip & PIN, Swipe & Sign, NFC couponing and wallet use cases, the Move/series EX range boosts NFC payment by offering to customers a seamless experience through a dedicated card-reader zone and faster transaction flows.
ATEX certified
Move/series EX brings secure and easy payment in Potentially Explosive Atmospheres such as the environment close to petrol pumps.
ATEX certified for Cat 3 (Zone 2) with the label below: 

User-friendly
Featuring color displays, large keypads and intuitive interfaces, Move/series EX range provides a seamless payment experience.
Designed for mobility
Designed for both indoor and outdoor uses, the pocket-sized Move/series EX range offers the perfect business companions.
Maximized network availability
Providing full spectrum wireless connectivity (4G, 3G, GPRS, Dual SIM, Bluetooth, and WiFi), the Move/series EX range offers the widest touch point flexibility while optimizing communication costs.
Product Information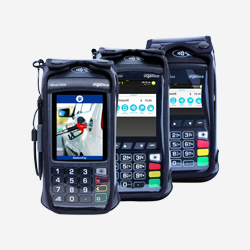 Move Atex series
Bring mobile payment in petrol station environment