iWL 200 series
Bring real mobility to payment



Security

Smartcard

Magstripe

Contactless

Color display

GPS

Connectivity
Optimize revenue opportunities with 24/7 connectivity.
Reinvent mobile payment user experience with a pocket-sized device, long battery life and fast printer.
Bring mobility payment to your point of sale.
Open-up a wide range of solutions for various environments (small merchants, hospitality and mobile businesses).
Highest Security
The iWL series meets the highest security requirements and is PCI-PTS 2.x and 3.x certified with SRED & open protocol modules.

All Payment Options
Offering EMV Chip & PIN, MagStripe and Contactless, the iWL series also enables new NFC couponing and wallet use cases.

Designed for Mobility
Designed specifically for mobility, the iWL 200 series provides lightweight, robust, compact-sized design and features a wide blacklist keypad for outstanding display readability inside or outdoors.

Long Battery Life
Natively designed for mobility, Ingenico has paid specific attention to delivering an outstanding battery life. Depending on the use cases, the iWL series can deliver up to several days of use.

All Wireless Connectivity
Featuring a unique portfolio of simple and multiple wireless connectivity options – GPRS, 3G, Bluetooth Class 1 & WiFi – the iWL series enhanced network quality of service, eg 3G/GPRS used as a back-up of BT. Beyond, Multicom enables a smooth integration of the iWL series in multi-devices solutions, e.g being connected in BT to an ECR, taximeter or tablet while keeping its own connection to the banking host.

Outstanding Printer
With its 30 lines per second, the iWL series printer is the fastest on the market. Reducing printing time improves on-the-spot efficiency.
Telium 2 Advanced
Powered by Ingenico, Telium 2 technology is the result of 30 years' experience in the payment industry. Secure, highly integrated and fast, Telium 2 is the world best platform to provide payment services and a library of over 2000 applications. Telium 2 is a fully scalable, reliable operating system embedded into the 20 million terminals deployed worldwide.
Product Information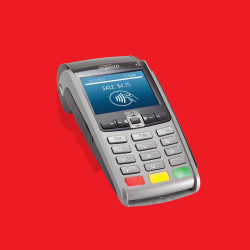 iWL series
Bring real mobility to payment